Due to continued road and weather concerns, there will be no school tomorrow, Thursday (12-15)

To allow for snow removal, school will resume TWO HOURS LATE Thursday, 12-15-22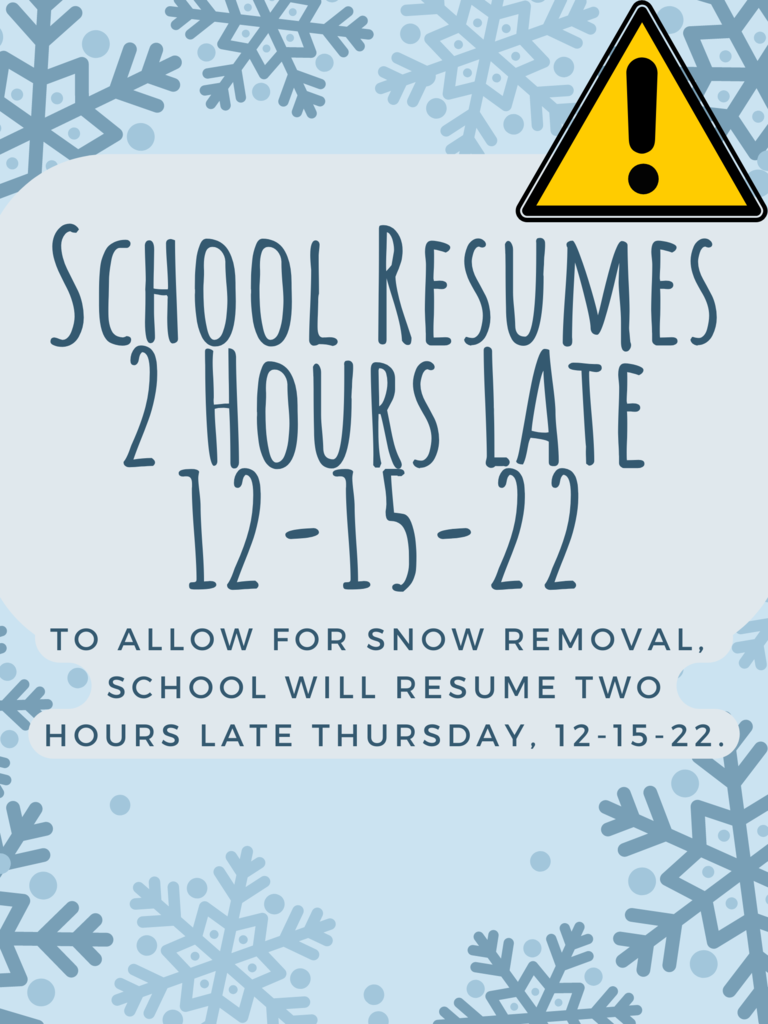 Due to Poor weather conditions, there will be no school or activities on Wednesday, December 14.

Due to icy road conditions and the potential for snow, there will be no school tomorrow (12-13) in Berthold and Plaza.

Tonight's junior high girls basketball game in Mandaree has been canceled.

Due to worsening weather conditions in the southern part of the district. School and buses will be dismissed today at 12:30. (11/10/22)

Red Ribbon Week is next week! Make sure to dress up!

School Board Meeting Monday September 12 7:00AM —Berthold Public Tax Meeting Monday September 12 8:30AM —Berthold

LEWIS & CLARK SPECIAL SCHOOL BOARD MEETING THURSDAY June 30, 2022 12:00 P.M. Zoom Meeting Meeting Link
https://zoom.us/j/93056513396
AGENDA: 1. Title Consolidated Application Approval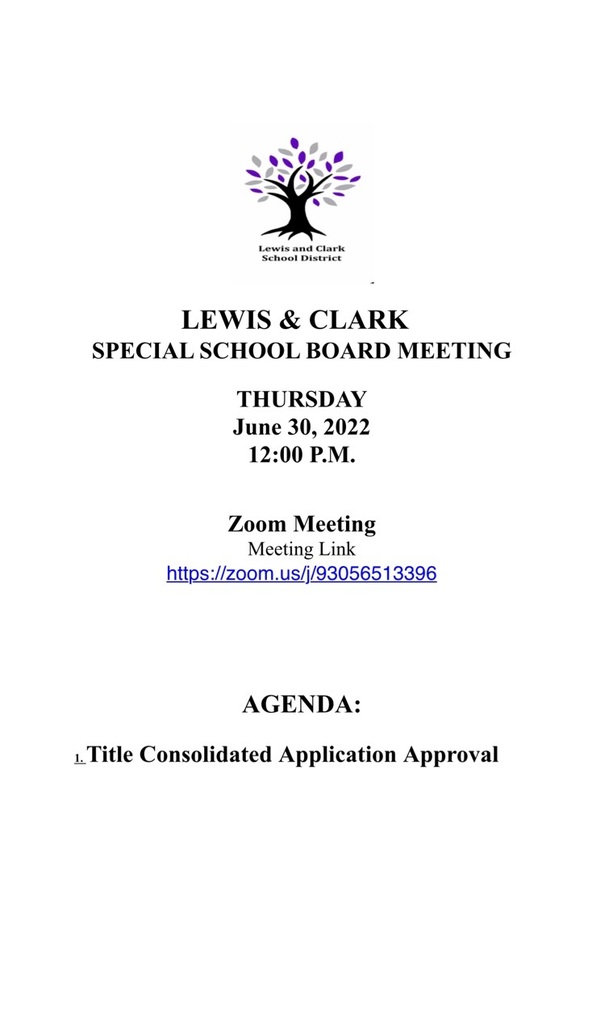 Check in with coaches this summer for open gyms and more!

School is out till August 18th! Have a great summer!

School Board meeting June 13th 7:00 pm

Baseball game vs South Prairie @ John Hoven School in Minot Today

Lewis and Clark Baseball falls to Garrison Trooper 8-10.