NSP Pictures - Friday, September 2nd.

LEWIS & CLARK SPECIAL SCHOOL BOARD MEETING THURSDAY June 30, 2022 12:00 P.M. Zoom Meeting Meeting Link
https://zoom.us/j/93056513396
AGENDA: 1. Title Consolidated Application Approval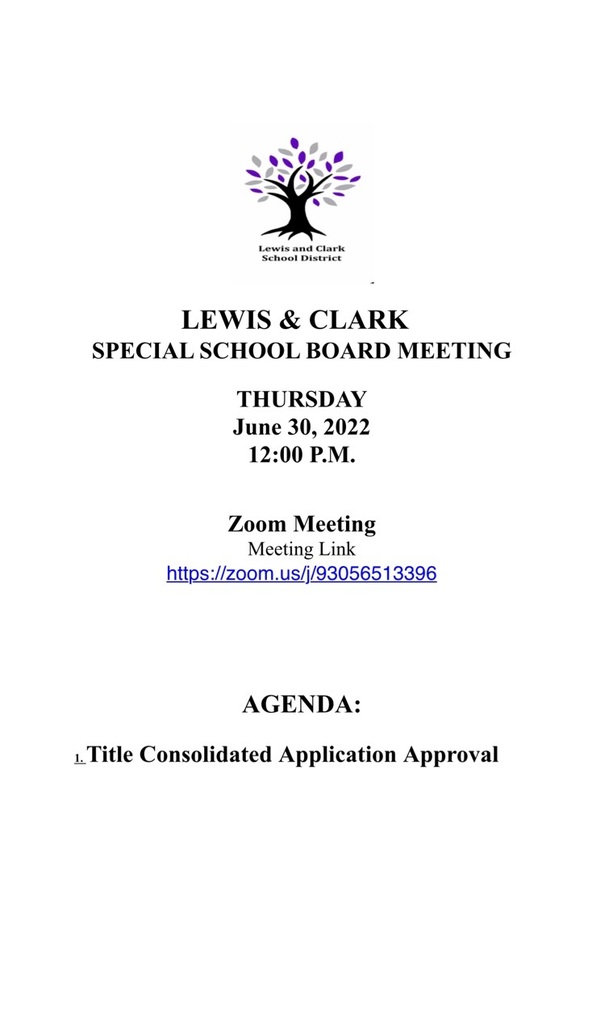 Check in with coaches this summer for open gyms and more!

School is out till August 18th! Have a great summer!

School Board meeting June 13th 7:00 pm

Baseball game vs South Prairie @ John Hoven School in Minot Today

Lewis and Clark Baseball falls to Garrison Trooper 8-10.